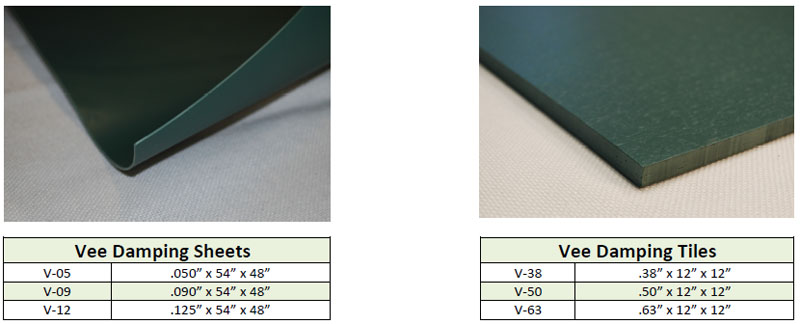 Vee Series Damping Sheets and Tiles are made of a highly damped proprietary vinyl compound that provides significant energy dissipation for extensional layer dampening applications. Damping reduces structural borne noise of ship hulls and bulk heads, HVAC systems, offshore rigs and other stiff substrates. We apply our Vee damping products with O'Neill pressure sensitive adhesives or contactad hesives, such as 3M 4475, depending on application. Other thicknesses for sheets, tiles and rolls are available.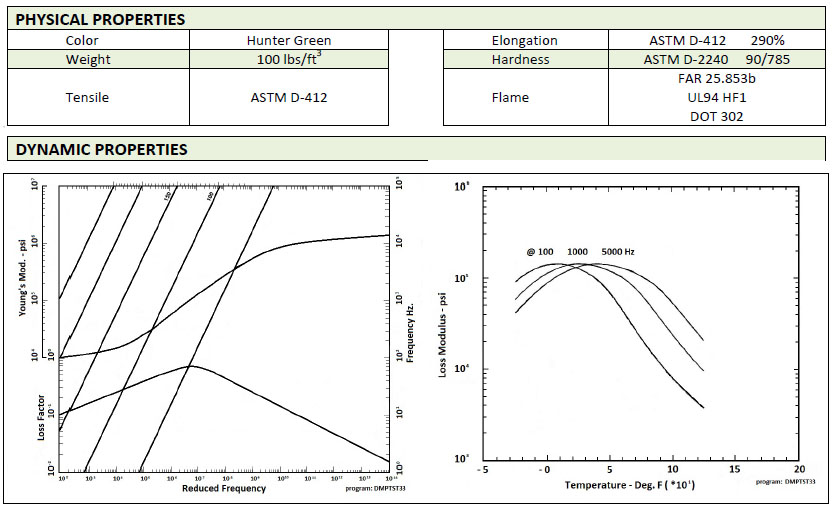 COPYRIGHT 2014 O'NEILL INDUSTRIAL CORPORATION
NOTE: All date about the products listed in this brochure are based upon tests conducted with specific materials, installed as stated, and tested with conventional instruments under ambient conditions. This information, therefore, may be considered as being indicative of representative properties and characteristics performance obtainable. However, since environmental and/or installation conditions vary, we make no warranty, express or implied, concerning use of these products, nor do we accept responsibility for any misapplication of these products.