O'Neill Industrial Corporation produces high temperature wraps for mufflers, pipes and housings. Materials used are high temperature fabric; ceramic board, silicone and Teflon coated cloth,stainless steel or Inconel wire mesh, as well as fiberglassquilted blankets. The materials are sewn with fiber glass thread and are supplied with stainless steel capstan and stainless steel lacing wire for installations.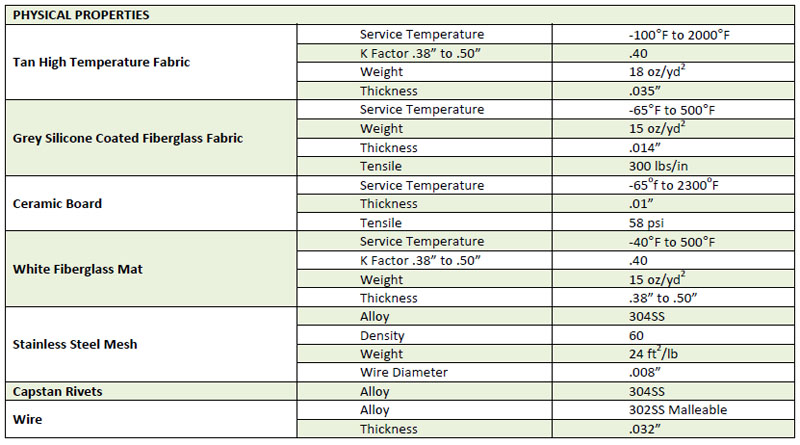 COPYRIGHT 2014 O'NEILL INDUSTRIAL CORPORATION
NOTE: All date about the products listed in this brochure are based upon tests conducted with specific materials, installed as stated, and tested with conventional instruments under ambient conditions. This information, therefore, may be considered as being indicative of representative properties and characteristics performance obtainable. However, since environmental and/or installation conditions vary, we make no warranty, express or implied, concerning use of these products, nor do we accept responsibility for any misapplication of these products.