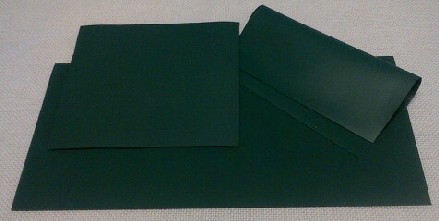 V7000 is a damped flexible vinyl sheeting designed for energy absorption. Dark green in color, V7000 is used primarily for vibration isolation and constrained layer damping. This material resist water, petroleum based lubricating oils, most acids, alkalis and the other corrosive chemicals. The mass of V7000 serves as noise barrier when free hanging fo rreduction of airborne noise.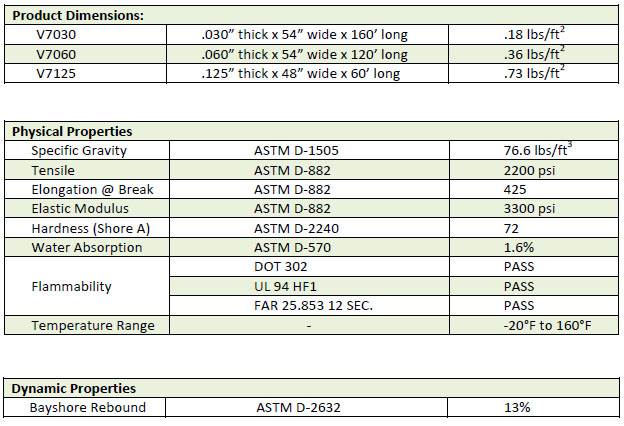 COPYRIGHT 2014 O'NEILL INDUSTRIAL CORPORATION
NOTE: All date about the products listed in this brochure are based upon tests conducted with specific materials, installed as stated, and tested with conventional instruments under ambient conditions. This information, therefore, may be considered as being indicative of representative properties and characteristics performance obtainable. However, since environmental and/or installation conditions vary, we make no warranty, express or implied, concerning use of these products, nor do we accept responsibility for any misapplication of these products.